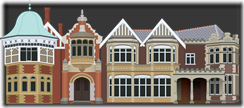 The Black Marble Brigade have finally foiled Professor iNfamy's nefarious schemes … time to kick back and relax!
We at Black Marble wish you all a very merry Christmas and happy New Year!
This year, Black Marble are making a donation The Bletchley Park Trust and The National Museum of Computing for every card sent … these organisations need your support to maintain our industry's heritage.