I am in Korea with the UK Imagine Cup team and I thought a small picture journey would help
here is the team with a rangy stranger in Paris CDG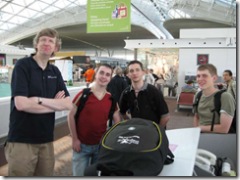 in Seoul Airport mmmm Noodles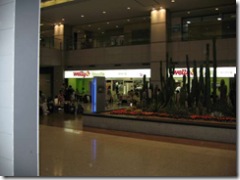 What says Oriental efficiency more than a ride on Mop 🙂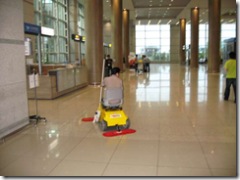 the chaps on our transport bus ( Luxury ), Jim seems to be having some tummy trouble.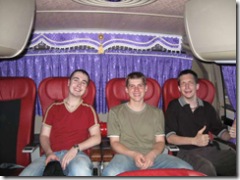 the trip in was a bit gloomy but SEOUL is HUGE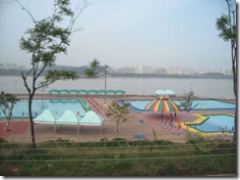 the first Imagine cup signs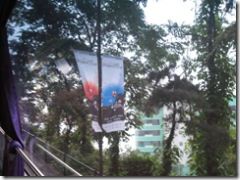 Once we were all in , we had the choice of sleeping after set up or going into town, so the obvious choice was for a group of us , all without a single word of Korean , no local currency but blind faith in that a High Tech shop was nearby , all hoped on a bus to the bemusement of the driver and resulted in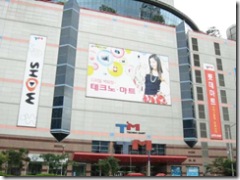 TechnoMart , 10 floors of High tech goodies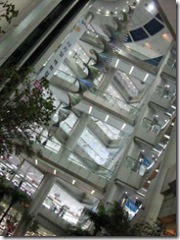 this place was stunning , however after one or two identical stalls of high tech , the next 200 hundred paled. however I was thinking of a 52″ LCD but now 63″ is the minimum. Another strange note that Samsung seems to brand as LDVV here !
also TechNoMart has dancing Ladies to direct traffic into the store !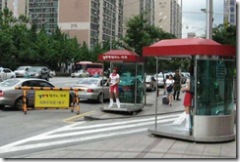 in a stroke of good luck we managed to make it back.
the rest of the day was NOT made up of donut induced last minute coding