After last year's successful reboot, DDD is back in Reading for its twelfth outing, on Saturday, 10th of June.
Again DDD is free for all to attend, thanks to some great sponsors – and if you would like to be considered, please email ddd@blackmarble.com.
Our aim is to make DDD accessible to all, making it free is key to this but also leaves us limited budget for the nice to haves but we will always try.
I would love to see new speakers and new topics in the DDD line up, so please submit a session. I'm afraid we can't cover your costs, but so many great speakers have come out of DDD, many of them prized on the International Developer conference circuit.
Session submission has finished and so please vote on which sessions you would like to see @ http://developerdeveloperdeveloper.com/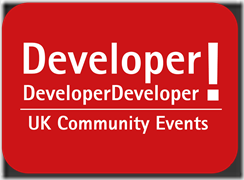 I look forward to seeing you all in June and we will be announcing more DDD dates at the event
b.