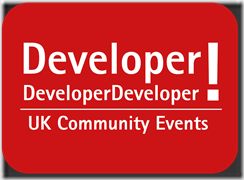 After last year's successful DDD, it will be in Reading for its thirteenth outing, on Saturday, 23th of June.
Once again DDD is free for all to attend, thanks to some great sponsors – if you would like to be sponsor DDD, please email ddd@blackmarble.com.
As ever I would love to see new speakers and new topics in the DDD line up, so please submit a session, this year for new speakers we will be trying to get support before the event to ensure they are super successful.
Session submission will open soon watch @DeveloperDay for more news
I look forward to seeing you all in June and we will be announcing more DDD dates in the next few weeks
b.