I've had a number of people ask me about adding a custom domain to a Windows Azure Website and it is a straight forward task providing you have access to edit your DNS records. the first thing to note is that custom domains can't be configured on the Free instances but on Share and Reserved you get an option to configure the domain.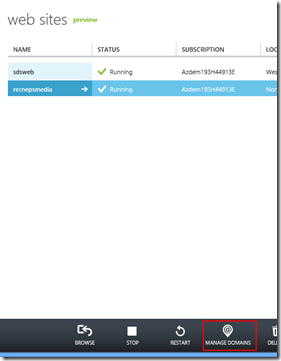 Clicking this option brings up the next screen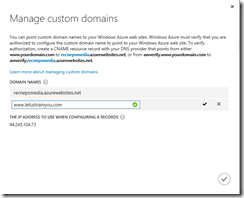 when you enter the domain name you want to use. You need to fill this in otherwise you will not redirect to your site.
You now need to configure you DNS. I set an CName record up for "www" which I pointed to my website. You need to make sure that the website you configure in your DNS and the domain name you configure in the website match up.
When I change the website back to the free instance I then get 404 errors